Kurt Dommermuth is a senior web developer. Currently, he is busy with the following:
Current technical development stack includes PHP/MySQL, JavaScript (NODE.js/Typescript) & Python.
Over the course of many years he's also dabbled in JAVA/AS3 and .NET and for a while got to know Docker well.
HTML5
JavaScript
UX
AIR
iOS Apps
Android Apps
PHP
MySQL
Kurt strongly values attention to detail, clear communication and genuine passion for every project.
A few examples: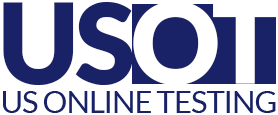 US ONLINE TESTING is the first FDNY approved online / virtual testing platform. USOT enables students to take tests online and enables instructors to monitor and assist students while taking tests. Though USOT is FDNY approved, it is not just for fire and security certification. Classes of any kind can use USOT for testing.

Serious.email is an advanced solution for quickly developing, managing and sending HTML emails. If you represent a business who needs to manage unlimited ongoing email campaigns with evolving HTML email content, then you should be using Serious.email. With respect to actual HTML email development and testing, it far surpasses tools like Mail Chimp and Exact Target. Additionally, it does things no other ESP is capable of. You can manage thousands of users, apply refined roles to each, give them autonomy to send emails at their own discretion and at the same time ensure your brand standards are enforced. If interested, please do contact me for a tour. Serious Email is built using several Laravel components, Redis for a fairly sophisticated caching strategy and other things.
ChoiceHotelsDevelopment.com is an attractive, efficient site built on WordPress MultiSite. It enables the site Admins to manage content and communication with ease. It features a particularly easy tool that enables prospects to quickly identify the Sales Representative responsible for the brand and location that interests them. By leveraging the power of Serious.Email, Choice Hotels Development site is remarkably successful in establishing communication between Choice Hotels Sales Representatives and prospective clients.
Visit ChoiceHotelsDevelopment.com.
Kurt is always interested in new opportunities. You can contact him here.